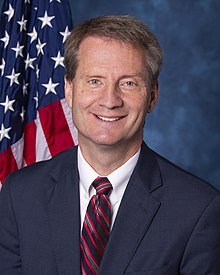 Timothy Floyd Burchett (R-TN-2)
US Representative since 2019
Term ends January 3, 2021

Sponsor of H.RES. 699 of 116 Congress.
The resolution celebrates the 100th anniversary of diplomatic relations between the United States and Poland.
PASI congratulates Tim Burchett for his successful run for office. Tim won with 67.7% of votes against Renee Hoyos with 31% of votes.

We appreciate Tim's sponsorship of H. Res, 699 of 116 Congress.